Power Washer – 3100 PSI
Eliminate dirt and grime with this gas Troy-Bilt gas pressure washer. Delivering 3100 PSI and 2.7 GPM and featuring a Honda gas engine, this washer provides consistent power for handling tough cleaning jobs like patio, sidewalks and rental property. Flat-free wheels allow you to easily cart this tool from project to project. Restore dirty surfaces to their original glory with this 3100 PSI power washer.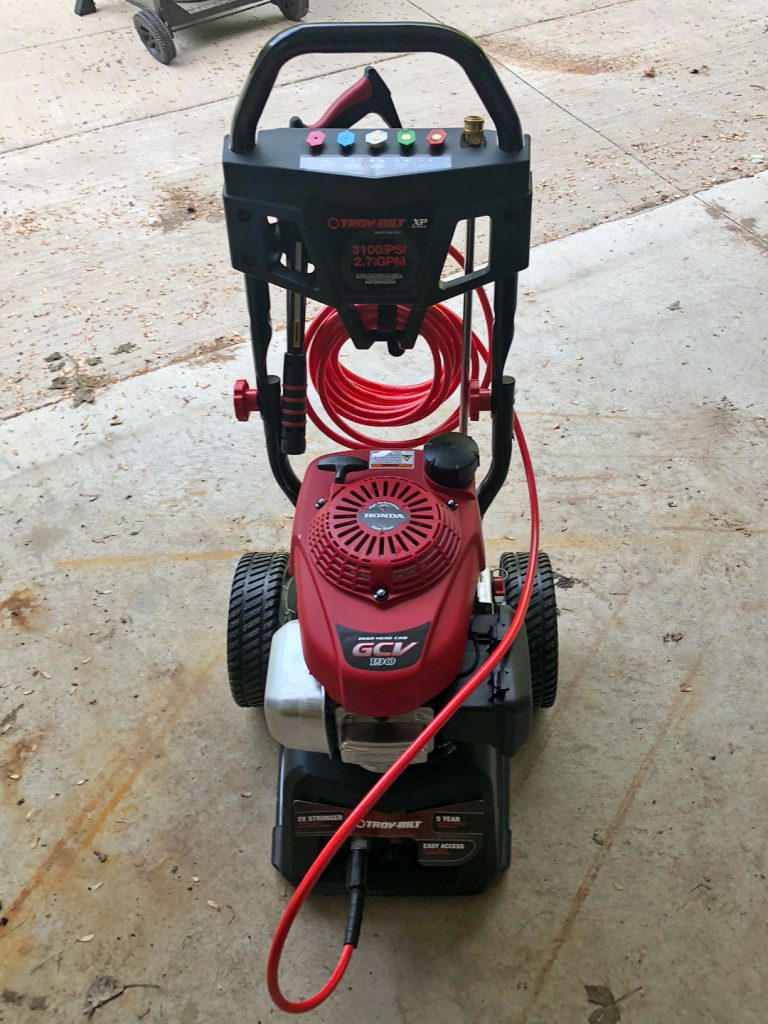 Pricing
Interested in Renting?