General Easy Rooter Junior Sewer Cleaner
The Easy Rooter Junior drives up to 100 feet of 1/2″ Flexicore® cable to clear 2″, 3″ and most 4″ drain lines.
A Quick-Grip™ chuck secures the cable during operation. With a just a quarter turn, the chuck tightens firmly on the cable to secure it while the Easy Rooter Junior drives the cable into the line. Then, can be released just as quickly to pull more cable from the drum. It's faster and easier to use than a thumb screw.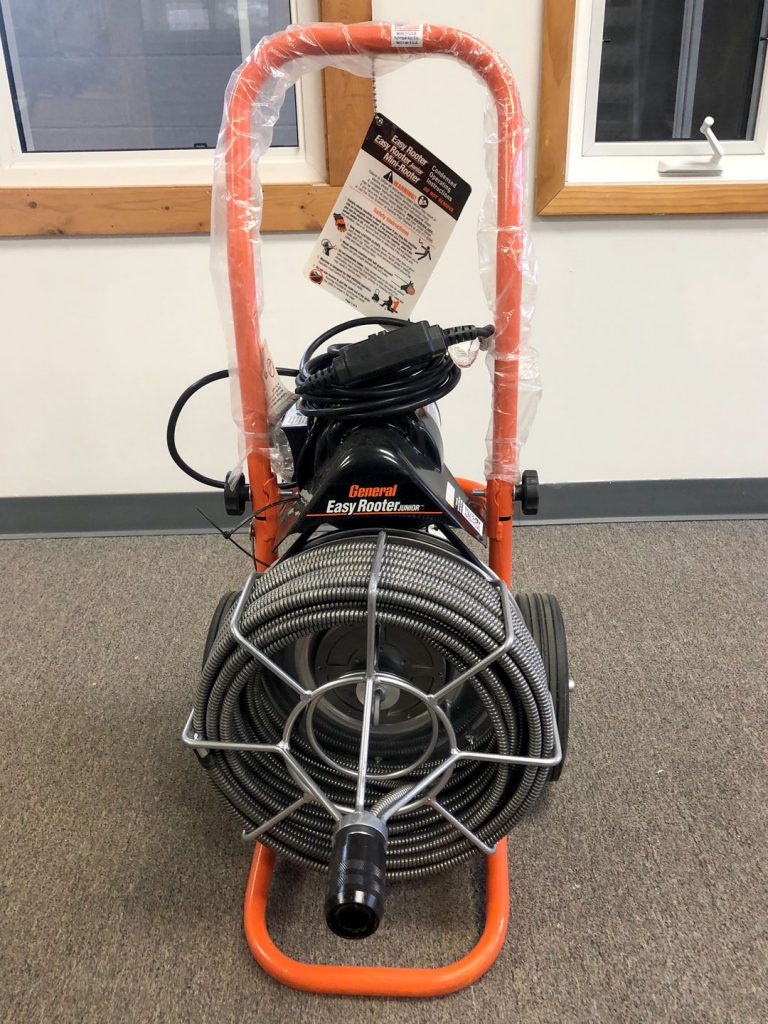 Pricing
Interested in Renting?